What about World BASE Race in  2024?
The WBR staff will post news for the 2024 season in January 2024
– please post any questions/suggestions etc to info@worldbaserace.com
-we would like to hear from You!
---
World BASE Race 2021 cancelled due to the C-19 situation. 
Look forward to See You all in 2022!
—————————————————————————————-
World BASE Race 2020 cancelled due to the C-19 situation. 
Look forward to See You all in 2021!
—————————————————————————————–
World Base Race 2019 UPDATED!
First Loen, then Hellesylt
(not Innfjorden this Year)
World Base Race 2019 Program
Thursday, July 4, 2019 9:00 AM – 2:00 PM
Safety briefing at the Loen landing area
Timed qualifying jumps (Loen)
Friday, July 5, 2019 10:00 AM – 2:00 PM
Timed qualifying jumps (Loen)
Saturday, July 6, 2019 10:00 AM – 3:00 PM
Elimination heats and finals, hike/heli (Hellesylt/Helsetkopen)
Sunday, July 7, 2019
Reserve day
All dates and times are weather dependant
Some practical details:
Anyone with enough wingsuit base jumps can sign up for the competition, fun jumpers/fun jumping is encouraged. Minimum number of wingsuit base jumps to compete is 80. Bring your own Flysight if possible, there are a few that will be available for loan for competitors who can't.
Loen: There's a gondola in Loen that goes 1000m up to the exit point and jumpers can do as many jumps as they would like during 4 hours. All registered jumpers will get a discount on lift passes.
Hellesylt: Hike or helicopter (own expense) for the first elimination heat round. Helicopter for the four jumpers competing in the semi-finals and finals will be covered by WBR.
Accommodation, transport and food will for the most part need to be sorted individually, but the usual Birdman campsite at Martin and Magreta's farm is available. Everyone registered will be served a BBQ dinner on Saturday night at the Birdman farm party. Shane has organised a live band to play on Saturday night. It's a Woodstock revival band so the party theme is of course hippies and Woodstock 50 year celebration. Oh yeah.
--- ---
OUTDATED INFO
First Loen, 4-7th of Juli
Then Innfjorden 8-10th of July
Registration open – come on join in!
GO TO REGISTRATION WBR 2019
---
15 April 2019:
Cato has been busy testing the WBR Loen 2019 racetrack with the new finishline!
We moved the finish line a bit closer, so the new finish line is now the bridge crossing the road at the start of the gondola. All you need to do is to upload your gps to Skyderby to get your time. This is only training not the competition.
The track is out on Skyderby https://skyderby.ru/tracks/27519
Big Thanks to Aleksandr Kunin, Mr Skyderby!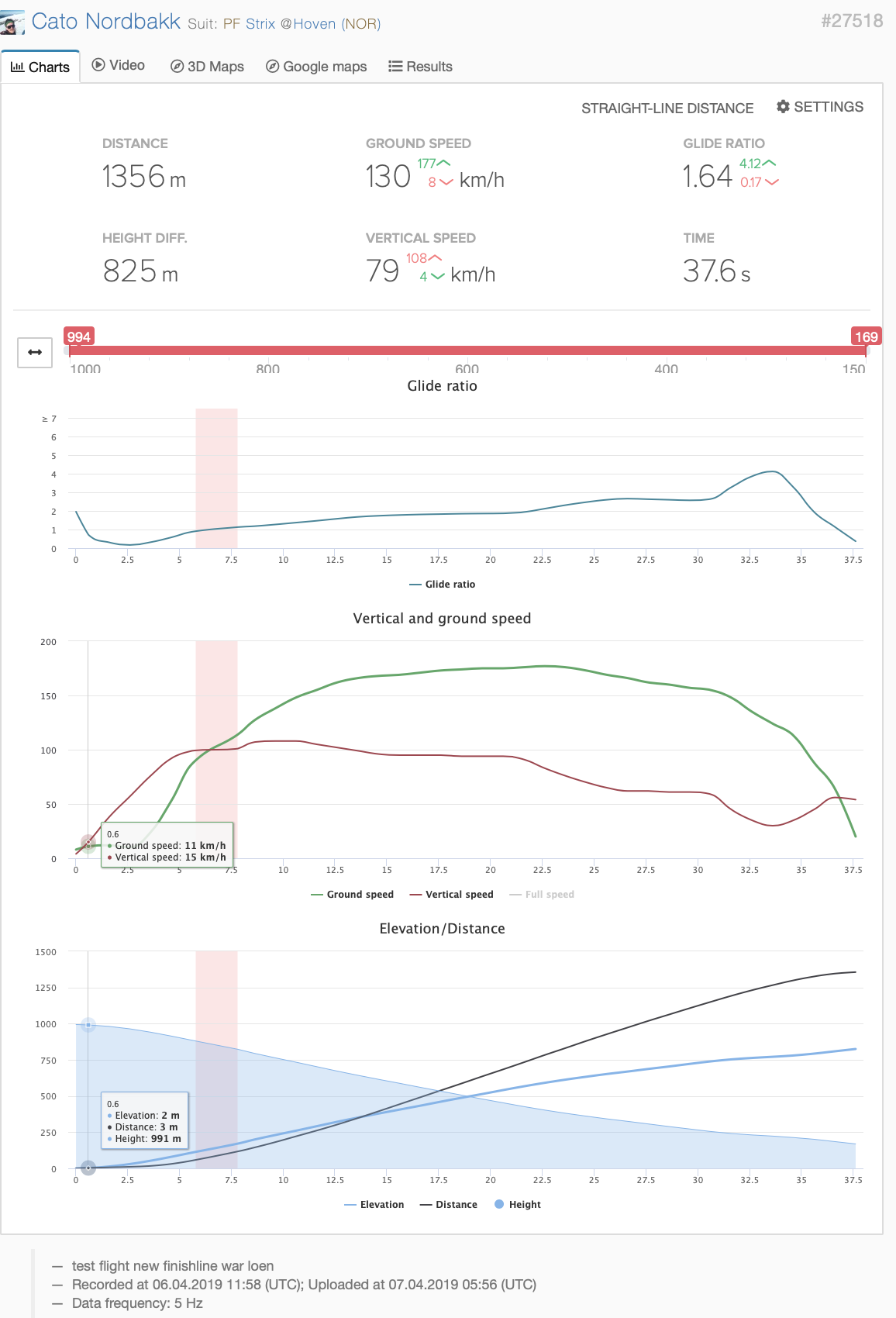 ---
Thank You all for the good vibes at WBR 2018!
See You all in 2019!
Takk til alle deltagere, frivillige, crew og publikum for nok en godt arrangement i 2018!
Sees igjen sommeren 2019!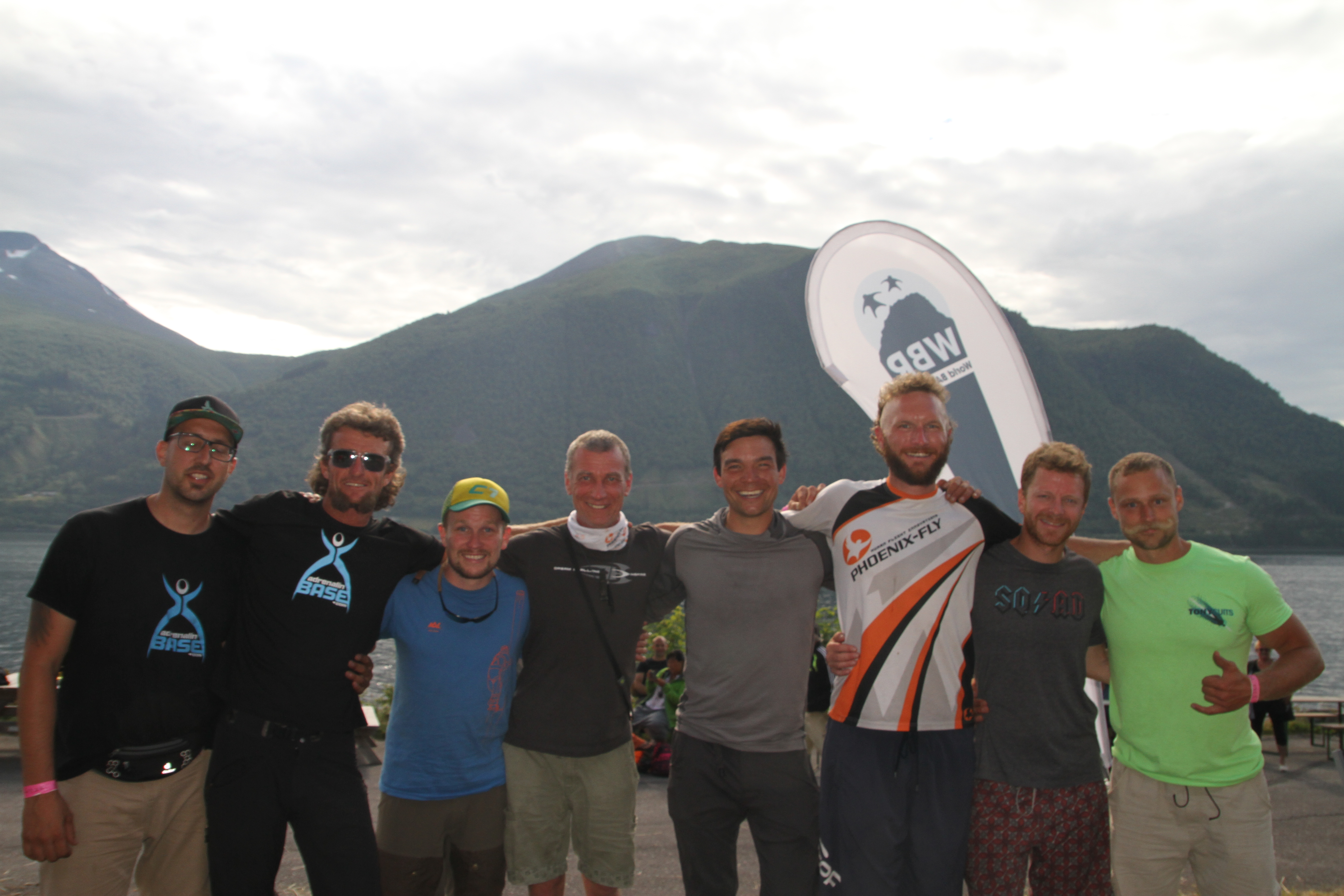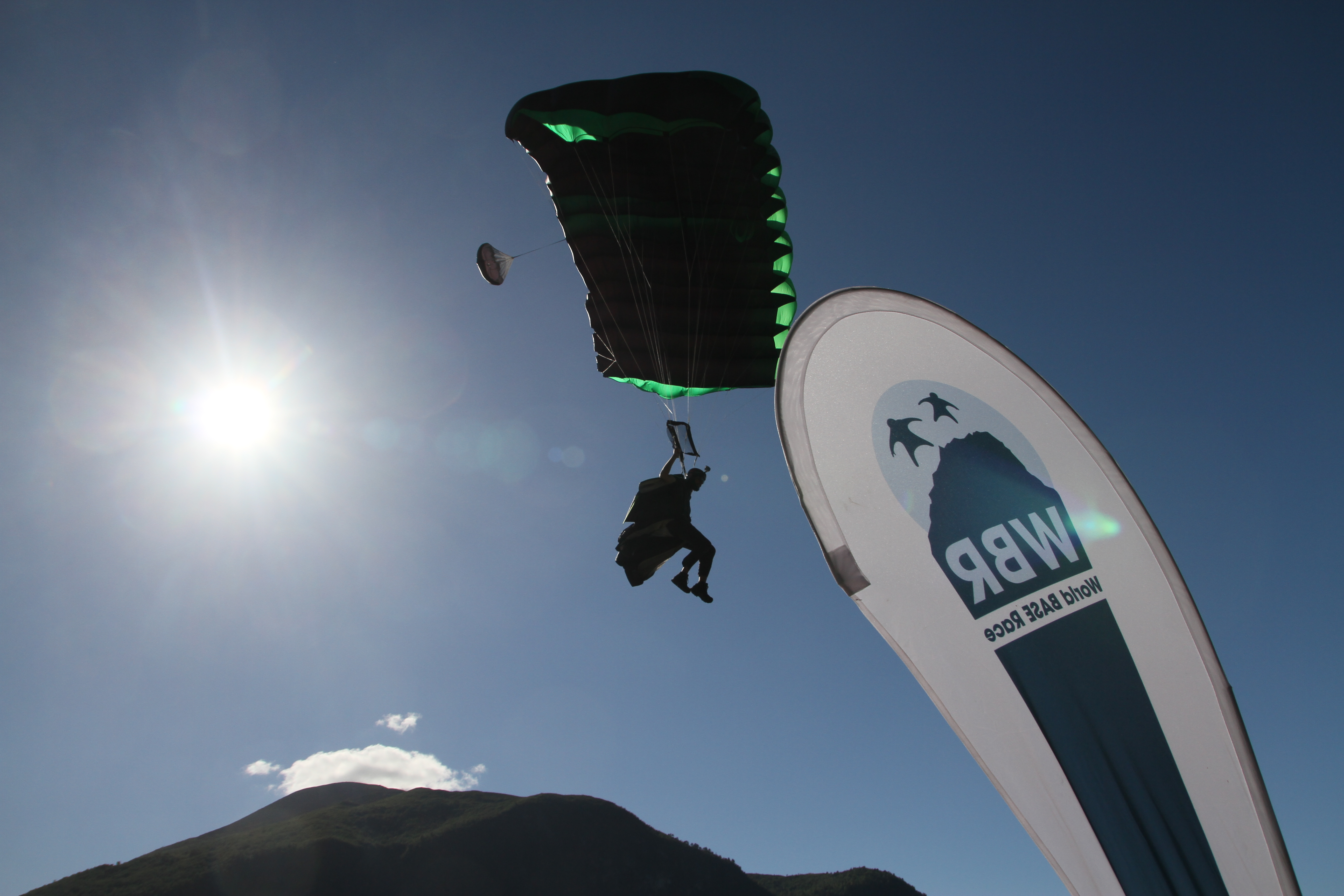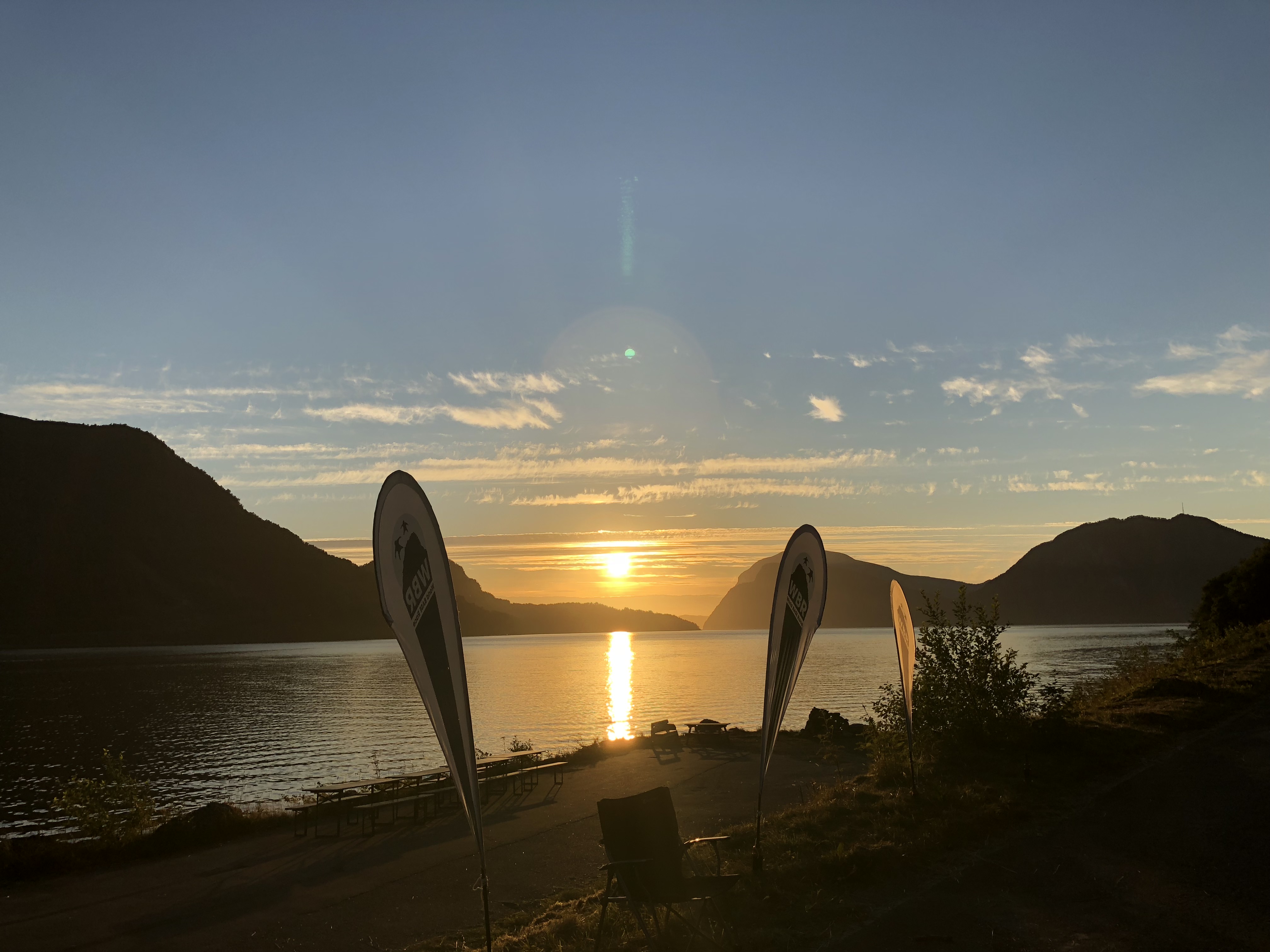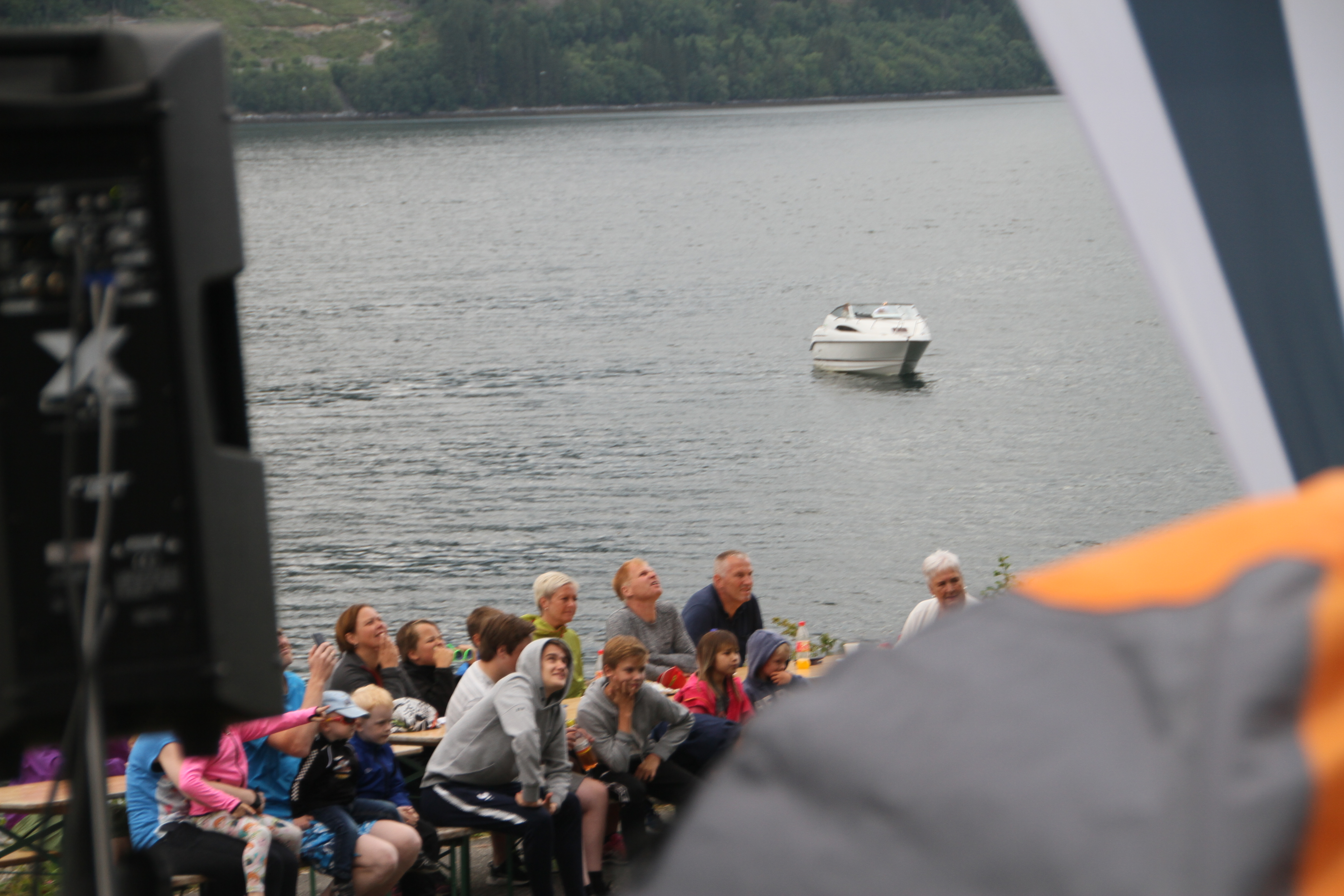 Benytt muligheten til å se noen av verdens beste BASE hoppere i aksjon når vi kårer "Verdens raskeste flyvende menneske"  i
Romsdalen 9 til 11 juli!
Konkurransen foregår i Innfjorden, fra en spesiallaget rampe på Gridsetskolten på 1064m, 2 timers rask gange unna. Landing er 750m i luftlinje fra toppen, du kjører inn til høyre på gamleveien rett etter Innfjordtunnellen (fra Åndalsnes) så kommer du til publikumsområdet.
Hoppingen foregår mellom kl 1200-1700, avhengig av værforholdene
Følg oss på Facebook for oppdaterte tider for hoppingen
Se filmene vi har lagt ut på siden her så får du inntrykk av hva dette dreier seg om 🙂
Velkommen som tilskuer!
———————————————————————————————
World BASE Race 2018, 10th Anniversary!
The Competition this Year is a 3part package:
5th – 7th July Hellesylt & Loen
Timed Qualification & Finales jumping
9th – 11th July Innfjorden
Timed Qualification & Finales jumping

13th – 15th Big-Way, Katthammer Eikesdal
Big-Way World Record

It all starts in Hellesylt at the farm of Martin the most amazing and creative artist farmer ever. We do the training jumps in Loen, a village next to Hellesylt. We use the new gondola there.
Next stop will be Innfjorden, the location where it all began 10 years ago.
And finally big-way jumping in Eikesdal.  
Welcome!
Stay tuned, the registration opens 30th of May 2018
Envision two athletes standing on wooden platforms at the edge of a mountain cliff. Each man is dressed in state-of-the-art wingsuit. At the signal, they jump and race head-on to the finish line, deploying their parachutes and gliding to a safe landing.
Mind blowing? Extraordinary? Innovative genius? A testament to man's dream of flight? A sporting event unlike any other in the world?
We answer yes to all of the above, and promise another good event in 2018.
The World Base Race is a racing sprint event in which the winners of each heat progress to the next round in the tournament. The race is designed as an easy to understand concept of two mountain flyers navigating a mapped and measured distance towards a finish line. Upon finishing they deploy their parachutes and land safely.
The number of heats is determined by the number of participants, eliminating pilots round by round until the world's fastest flyer is crowned the winner.
This is the ultimate challenge human beings can face in a high speed adrenaline sport. Head to head flying a 750 (Innfjorden), 1 300 (Hellesylt) meters horizontal race course, where a perfect human flight will crown "The world's fastest flying human being".
Using nothing other than gravity, a body dressed in a wingsuit, and the perfect aerodynamic shape these athletes chase their dreams of flight in a stunning outdoor setting.
Innfjorden WBR title: "The world fastest flying human being"
We have created a spectator friendly arena to host the world's most amazing public sporting event. Located among the beautiful fjords of Norway, this is a location like no other on earth.
We want to make this the greatest public party for athletes and spectators alike. This event demonstrates to the world the type of athletes Wingsuit pilots truly are in an exciting competition.
This is a top skilled athletic sport, where you not only have to compete head to head, but perform in front of the public.
All rounds in "The World BASE Race" have to be hiked by the athletes; therefore the winner must also be in great physical shape.
The athletes co-exist on the mountain along with the spectators making the event one of a kind in which spectators have a sense of being part of a new and exciting sport.